As a brand renowned for sophisticated and luxurious automobiles, Lincoln has a long history of providing drivers with exactly what they need. Given the surge of interest in crossovers and mid-sized SUV's in recent years, the Lincoln Aviator has arrived right on schedule.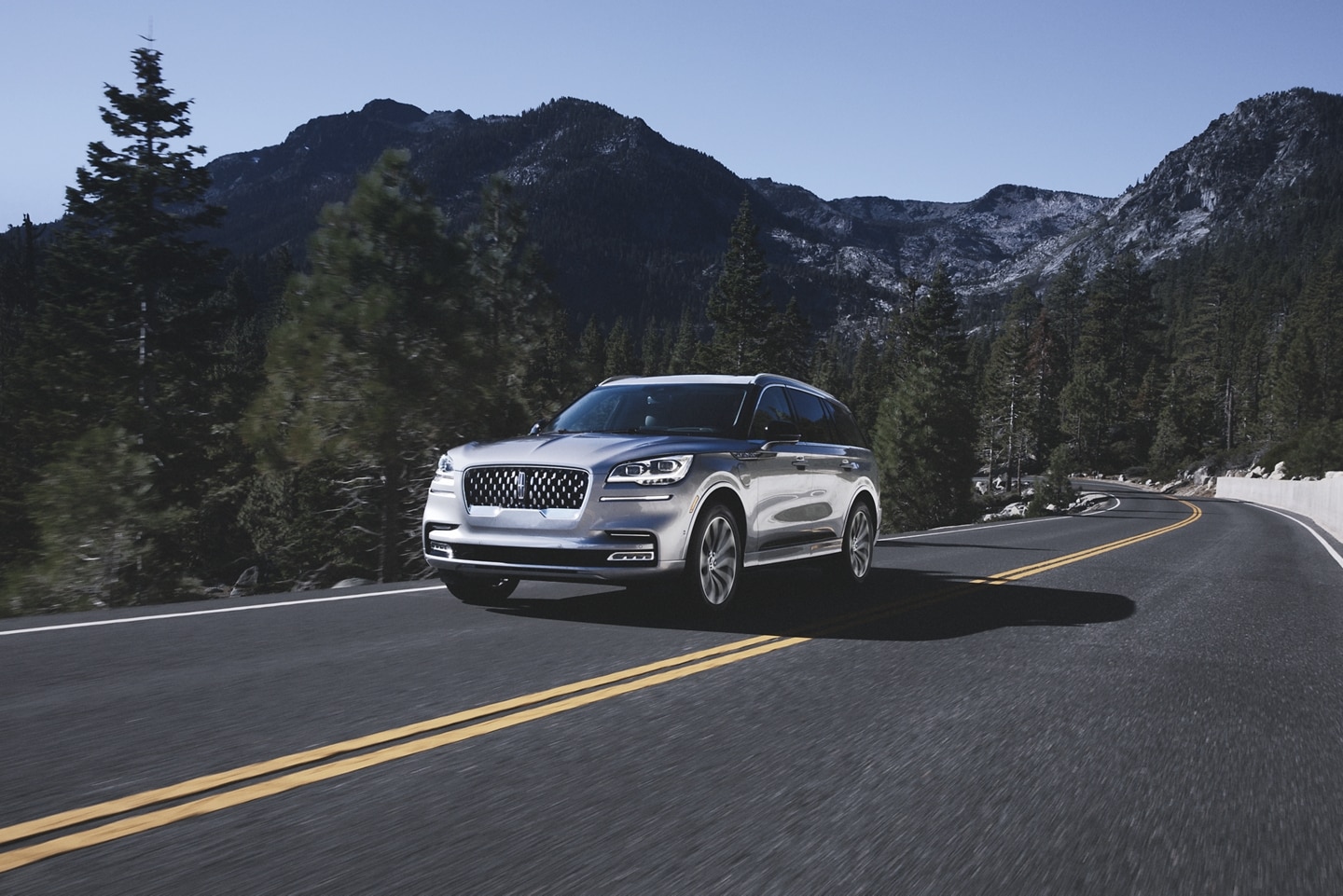 ?
The 2020 Lincoln Aviator is the first midsize 3-row SUV to be offered by Lincoln, squeezing comfortably between the larger Navigator and the smaller Nautilus. An additional member of the family, the compact-sized Corsair, is due to arrive later this year.
The Aviator sports significant qualities, not the least of which is its powertrain. Starting with a 400 horsepower 3.0-liter V6 engine, the gas-powered Aviator can punch out 415 lb-ft of torque through its 10-speed automatic transmission. This particular species of Aviator achieves an estimated 21 miles per gallon combined EPA estimate, which is quite respectable for a midsize SUV. If efficiency is of greater concern, an available plug-in hybrid version is available, sporting a 75-kilowatt motor attached to the twin-turbo V6. Achieving 494 horsepower and 630 lb-ft of torque, the hybrid Aviator is not only more powerful but greener as well.
Aside from the power beneath the hood, the Aviator sports an interior cabin full of amenities and features. From soft-contact surfaces, such as Alcantara suede and wood grains, to musical chimes courtesy of the Detroit Symphony Orchestra, the cabin is an aesthetic masterpiece. A 10.1-inch touchscreen provides access to a variety of onboard systems, including temperature control and an available 28-speaker Revel audio system. An available 5.8-inch touchscreen in the second row can also be used to tinker with settings and grant passengers some much-needed control.
While packed with features, none of these systems are quite as impressive as the Co-Pilot360 safety suite. Providing features such as pre-collision assist with pedestrian detection, forward collision warning, and dynamic brake support, the Co-Pilot360 system is indispensable in keeping you and yours safe. Additional features such as a 360-degree camera, evasive steering assist and adaptive cruise control with lane-centering are supplementary but immensely helpful.
The 2020 Lincoln Aviator is a finely-tuned piece of engineering that is certain to delight drivers and maintain Lincoln's unique status as a provider of luxury vehicles. If you are interested in viewing an Aviator for yourself, or anything else in the Lincoln lineup, we invite you to visit our showroom located at 1174 Sunrise Highway in Bay Shore. We are Bright Bay Lincoln and it would be our genuine pleasure to show you what Lincoln has to offer.