This winter sees the debut of the 2020 Lincoln Navigator, a car that combines beauty, luxury, and comfort in a way that only Lincoln can. Those three elements have been worked into every aspect of the 2020 Navigator, from its eye-catching exterior and glamorous interior to its sleek infotainment system and tech-based safety features. Here's a glimpse of what you can look forward to with the 2020 Lincoln Navigator.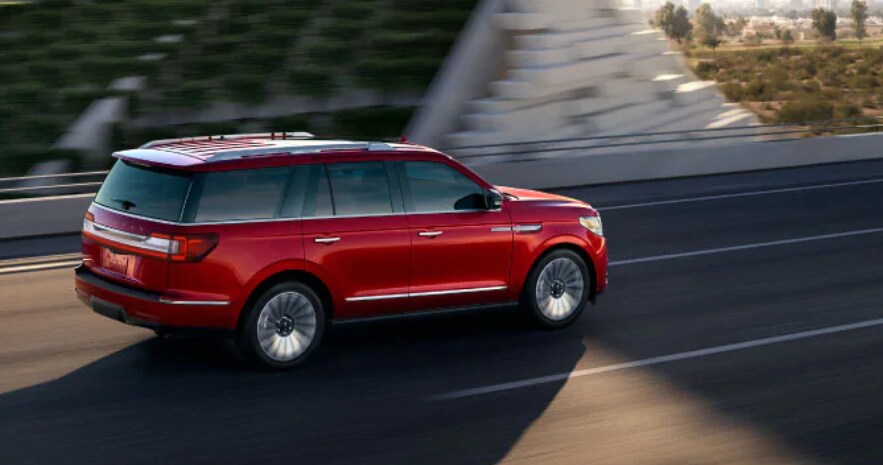 The interior and exterior mix hints of classic and modern design together to bring the classic Lincoln car into a new decade. Those classic touches are all in the visual appeal of the interior, but it's in the functionality and tech options where the modern becomes readily apparent. The driver's seat allows you to adjust the left or right thing rests independently to accommodate your driving. Massaging seats are optional. Standard features across the board are impressive: heated and ventilated front seats, a smartphone charging pad, and power running boards, to name just a few. Interior space is another strength of the 2020 Navigator, which boasts generous storage and more legroom than its competitors.
The infotainment system has been revamped to address the concerns of drivers. Whereas 7-inch touchscreens for the dashboard-mounted monitor have become the most common on the market, Lincoln has upgraded to a full 10-inches. The result is an easier to read screen with brighter graphics. The additional size also makes it easier to make selections on the screen itself. Besides being bundled with trial services like SiriusXM Travel and Traffic, Lincoln has included its CoPilot360 package to assist with the smart-technology safety features (like the standard blind-spot monitoring, automatic emergency braking, and rear-cross traffic). USB connections are made available in every row of the car for all your devices.
To learn more about the 2020 Lincoln Navigator, talk to the experts at Bright Bay Lincoln. Pay us a visit at 1174 Sunrise Highway in Bay Shore, or call us at 844-880-8478.