Luxury is done right in the 2020 Aviator. This Lincoln SUV is spacious, sophisticated, and soothing. If you're in the market for an SUV that combines practicality with luxury, the 2020 Aviator is the vehicle you are looking for. To learn more about this luxury SUV, keep reading.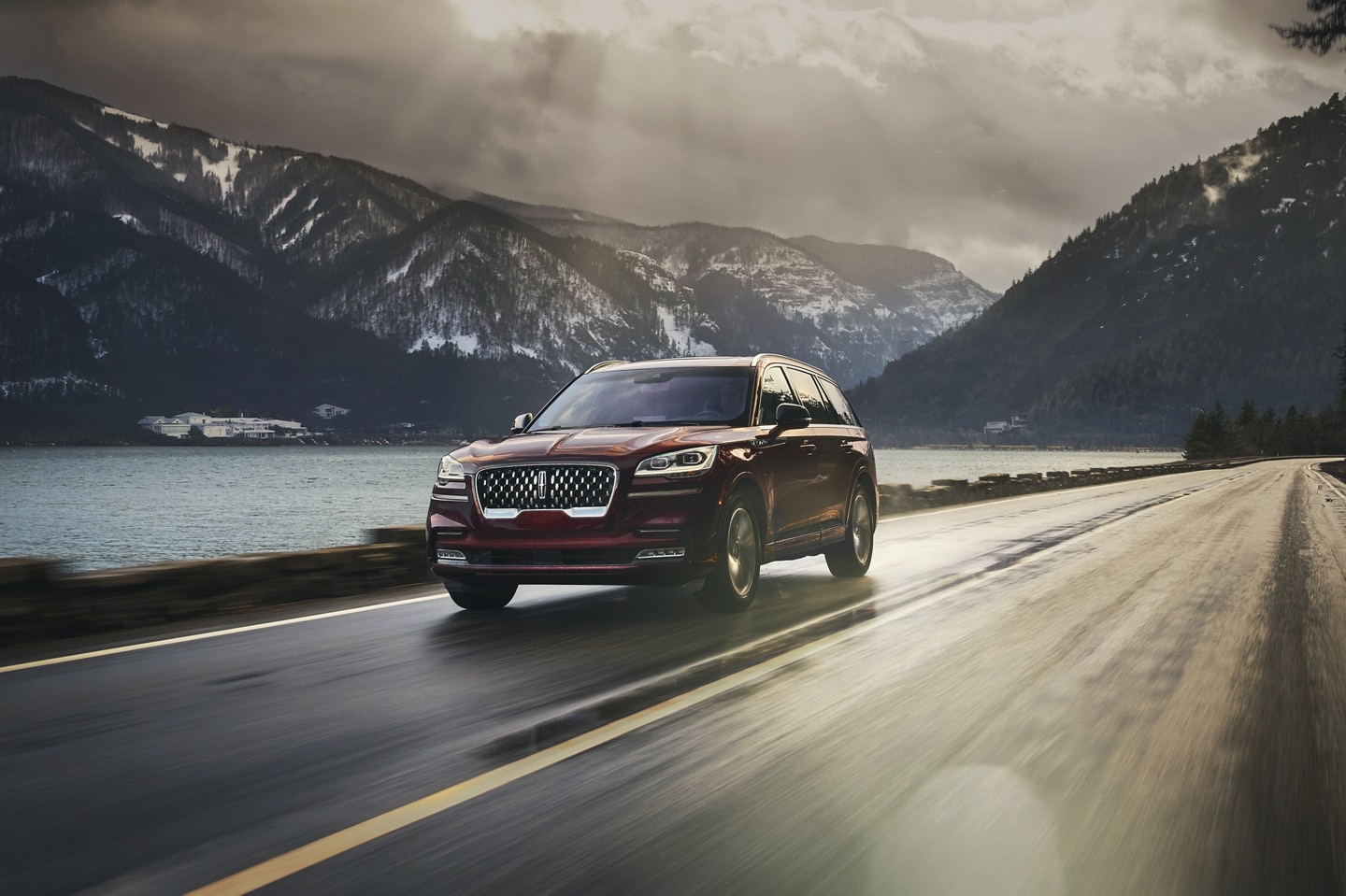 ?
The 2020 Lincoln Aviator is a three-row SUV. This luxury vehicle is an excellent choice for families on the go or individuals in need of tremendous cargo space. The second-row seating is available as bucket seats that are plush and supportive, or a bench to optimize seating space. The seating of the Aviator is also adjustable, so you can fold down seats to make room for furniture, luggage, or other cargo.
The interior of the 2020 Lincoln Aviator is straightforward and effective. The dashboard is simple and sophisticated and the tablet-inspired infotainment screen is sleek and easy to use. The rest of the cabin features chrome accents that add eclectic luxury, satin finishes that are smooth and high-end, and brush-metal elements for an edgy look.
The 2020 Lincoln Aviator is powered by a 3.0 liter twin-turbocharged V6 engine. This engine also features direct fuel injection, as well as other high-tech enhancements. It can produce up to 400 horsepower and 415-pound-feet of torque. Plus, the 10-speed automatic gearbox transmission makes it easy to operate the vehicle.
You can make the 2020 Lincoln Aviator yours when you make your way to Bright Bay Lincoln. We are located at 1174 Sunrise Highway in Bay Shore. You can also contact us by phone when you call 844-880-8478. We hope to hear from you soon and can't wait to show off the 2020 Aviator to you.