Blue. The color of the sky, the ocean, a deepening twilight and fundamental to the soothing and calming experience that Lincoln strives to evoke in its luxury vehicles. And, Lincoln buyers are taking notice. In fact, around 10% of the automaker's 2019 sales were somewhere in the blue spectrum. It seems that blue is always in season at Lincoln.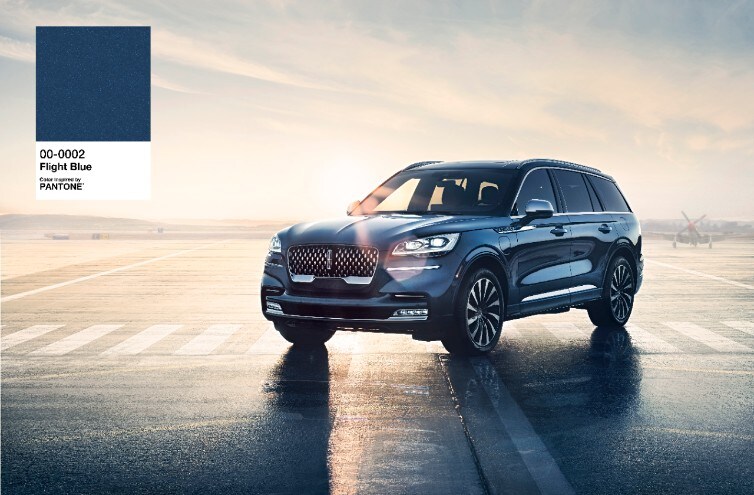 ?
Blue is a color that has traditionally been associated with tranquility and peacefulness and is true to Lincoln's soothing and luxurious sanctuaries. Lincoln Motor Company's ever-evolving palette of blues for its vehicles is integral to the brand's heritage, as blue is perceived as eternal like the endless sky or the boundless sea - elements that never disappear. This makes blue the perfect color to represent LIncoln's timelessness and commitment to enduring quality.
Each of Lincoln's exterior shades of blue symbolizes an element of nature or a specific emotion:
Chroma Crystal Blue: Light, water
Blue Diamond: Trust, confidence
Flight Blue: Freedom, flying
Artisan Blue: Galaxy, crafted
Rhapsody: Peaceful, quiet, nighttime
Flight Blue is Lincoln's signature exterior color for the all-new Corsair and Aviator, a vehicle with graceful contours reminiscent of flowing aerofoil design. For interiors, Lincoln offers a crisp, clean Coastal Blue as part of its Yacht Club Lincoln Black Label theme, as well as offering Beyond Blue as the signature interior shade for the Corsair.
The color blue is a universal favorite, dependable and full of possibility. It conveys confidence and strength, as well as ease and comfort, and its versatility is integral to its allure. From the eternal sky to the ceaseless rhythm of the sea, blue reminds us of continuity and the promise of another day.
For Lincoln, the inspiration for its blue palette comes from looking at clients' experiences - their homes, lifestyles, and fashion. Lincoln drivers believe that less is more and like an uncluttered look with calming colors and clean lines. That is, modern not busy, and that translates to the elegant vehicles they drive.
Bright Bay Lincoln also believes in the signature understated style and elegance of their Lincoln vehicles. Call us to schedule a test drive at 844.880.8478 or visit our showroom at 1174 Sunrise Highway in Bay Shore.